The "Music Is Life" project is born where Monia and Gianmarco create partnerships and collaborations with other companies in the business on event organisation, marketing operations and special projects aimed at fundraising and awareness campaigns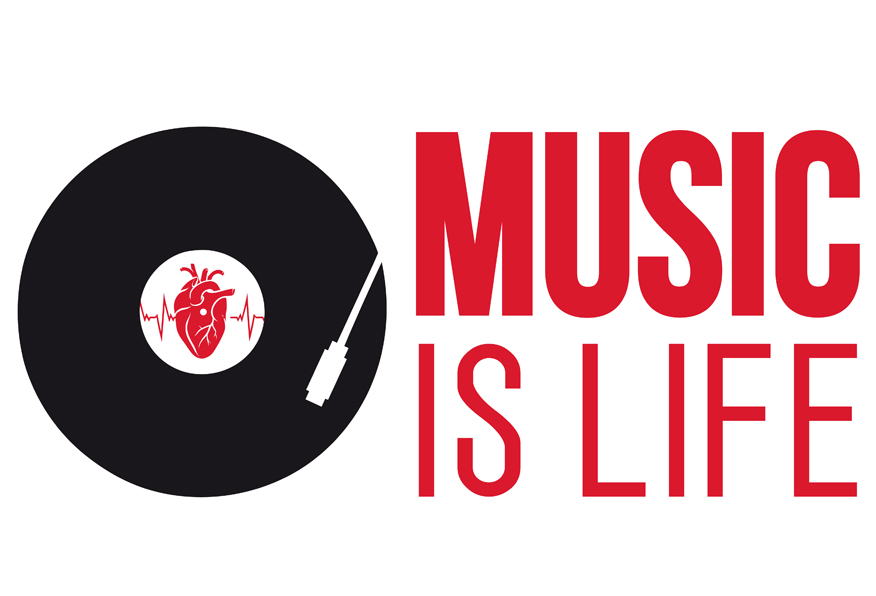 In 2017, the most important national association for the fight against cancer – the AIRC Foundation – approached Monia Piazzi and Gianmarco Silvi to start a collaboration in order to bring young people closer to the knowledge of AIRC's mission, encouraging research as a career path and raising awareness of the importance of a correct lifestyle up to fundraising.
In 2018, Monia Piazzi, together with representatives of the AIRC Emilia Romagna foundation, was invited to the Quirinale for the annual ceremony hosted by the President of the Republic, Sergio Mattarella.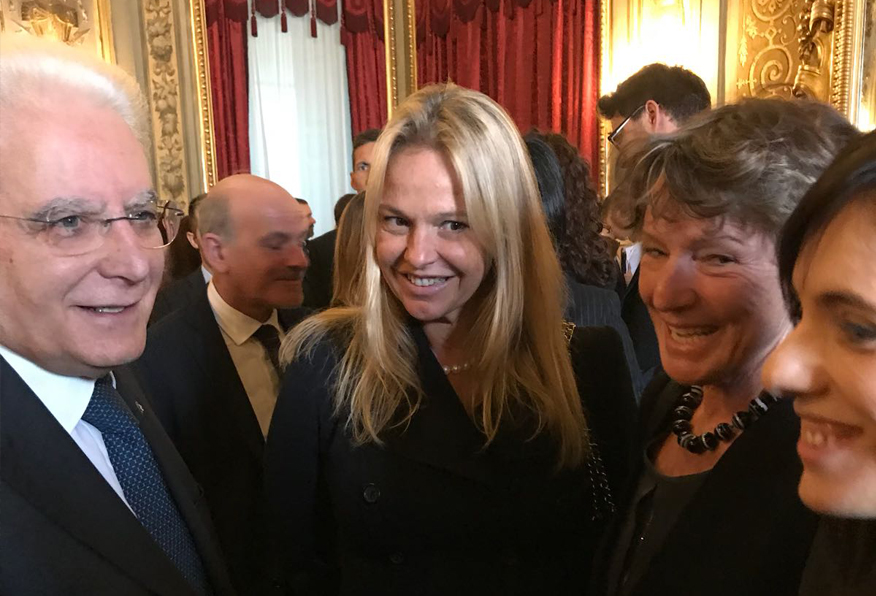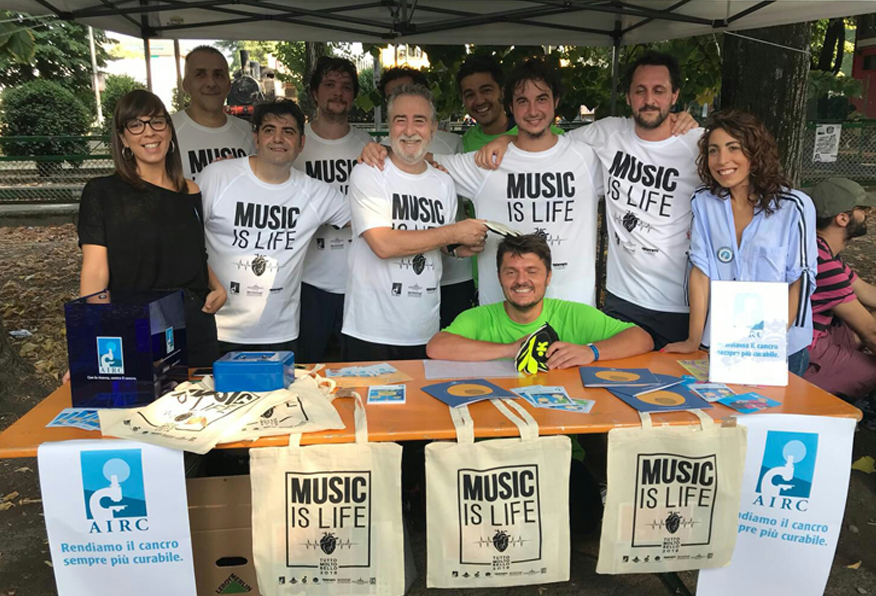 Also in 2017, the "Music is Life" football team was founded , led by Gianmarco with AIRC researchers and professionals in the world of music.