Surrounding yourself with people with whom you share a common destination and a large part of your day is definitely the best way to enjoy your trip.
So what happens when a staff is a true collective of creatives, musicians, graphic designers, journalists, marketing experts, each with a strong personality and united by a great passion like music? What happens in a place where everyone brings their individuality to the service of a unique, ambitious project, to contribute to the creation of "great beauty"? SEMM Music Store happens.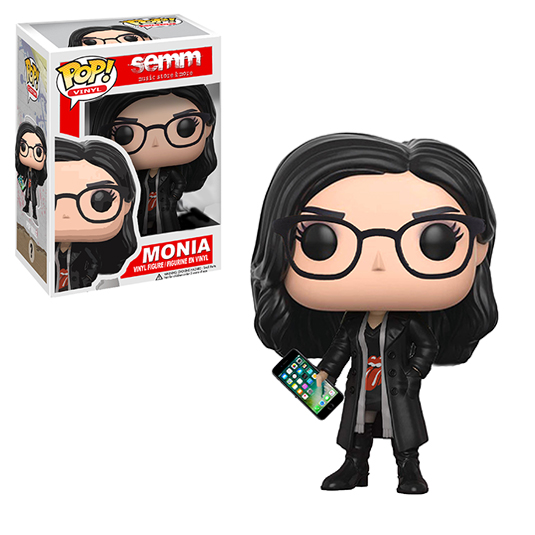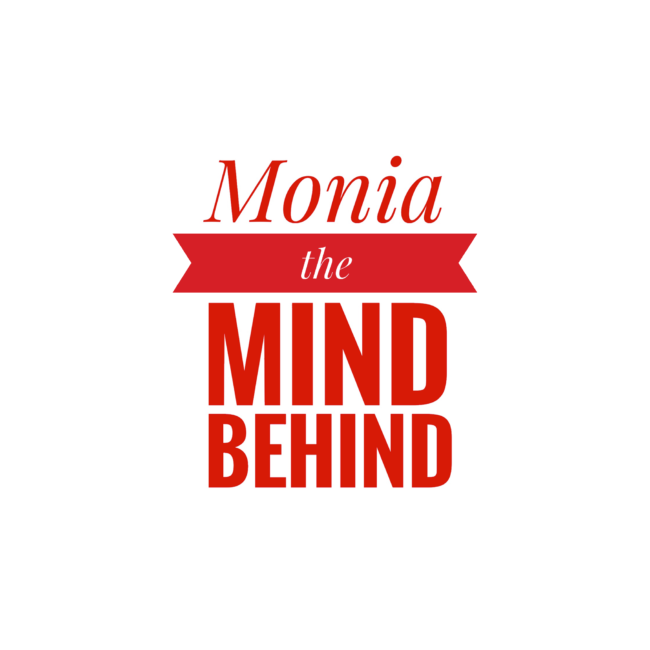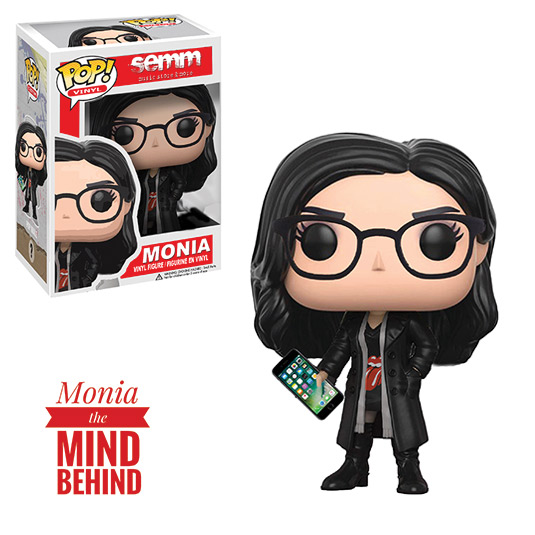 It would be too easy to talk about pink quotas, women's touch or any other cliché that might come to mind when confronted with the biography of SEMM's only woman.
But when it comes to Monia, the situation is certainly not so trivial! Gifted with a sharp, persistent creative mind, Monia enters the world of SEMM with the sole intention of making it one of a kind. In fact, it is thanks to her particular perspective that an ordinary, albeit excellent, record shop has been able to become something more: a place of cultural aggregation? A concept store? An artistic movement? A universe of its own?
The answer to these questions is: yes.
Thanks to her expertise as a graphic designer (years of experience in creating music projects), she helped shape SEMM's image into a real brand.
With an inordinate passion for technological evolution and a maniacal attachment to mobile phone chargers, Monia has become to all intents and purposes the shop's mastermind, capable of picking up Marco's endless ideas and the projects, thrown in her direction on a daily basis. And she does it all in style.
An expert navigator of the music business seas for over thirty years, Gianmarco is now SEMM's illuminating beacon; between DJ sets as a sound designer, producer, musician and music business consultant, he has also found time to set up a record shop. His time spent in the United States and his international outlook on the world of music has made SEMM become the reality it is today.
Creative, curious and passionate, Gianmarco is a hothouse of ideas and initiatives: he is able to come up with three slogans, four musical projects, six playlists and twenty-five small creative ideas even before he's had his coffee (strictly double).
Having travelled the world, as the lover of travel and geography that he is, he has found his home among records in the heart of Bologna, and will always be ready to suggest what to listen to: from the latest avant-garde electronic release to the most classic of hard rock classics.
One piece of advice? Let him play five-a-side football at least once a week and you will see him as happy as ever.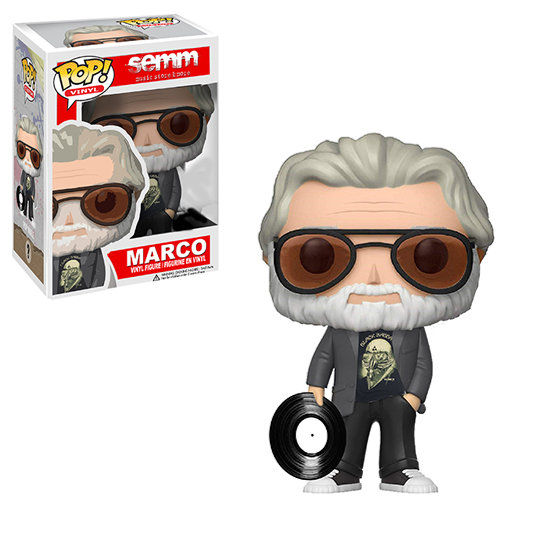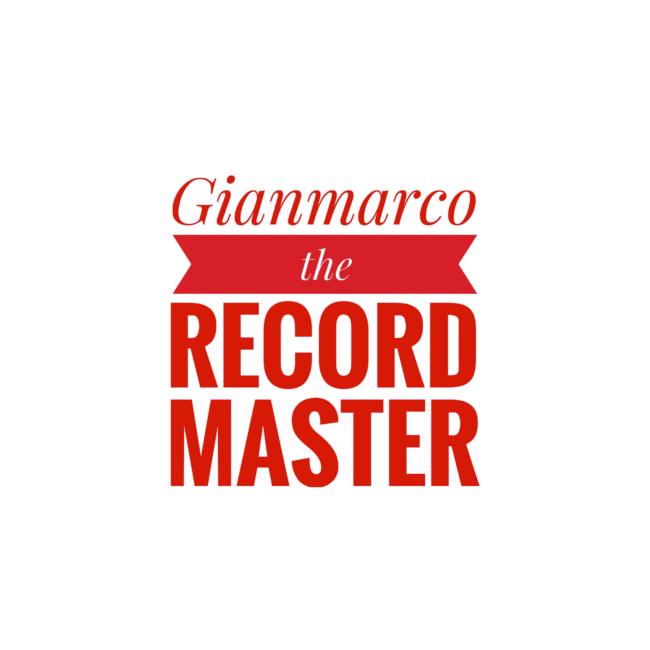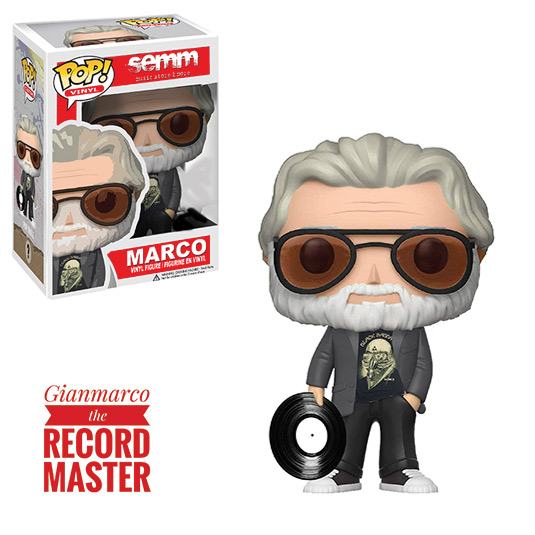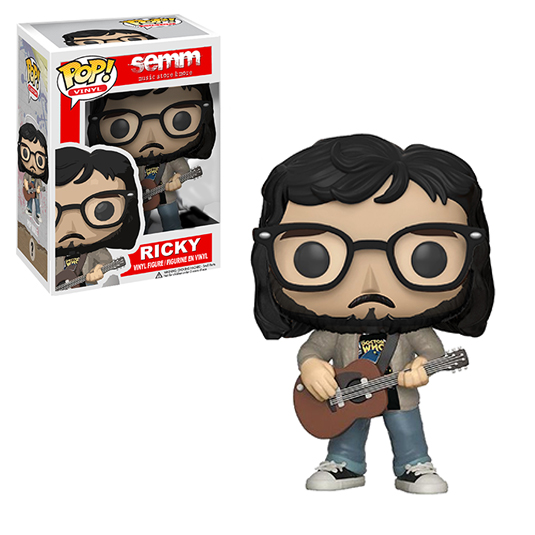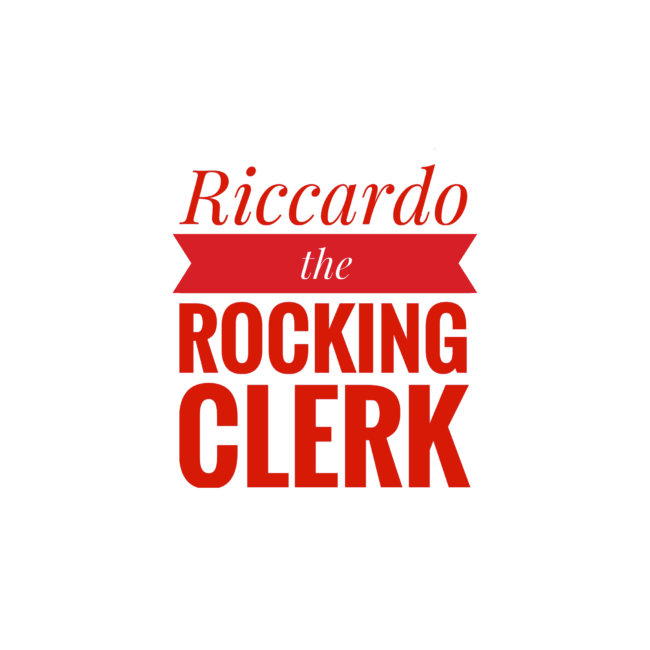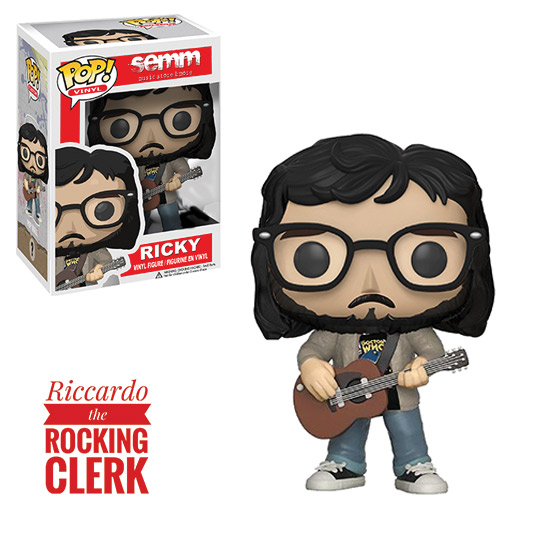 The story goes that Riccardo was abandoned, as a newborn, inside a wicker basket, in front of SEMM's door with nothing but a handwritten sign 'Beware, it bites!"
Of course we are joking, the reality is different: there was no sign! Enthusiastic by nature, crackling and religiously devoted to irony, if you want to make him talk for hours there are four topics: The Beatles, Doctor Who, Harry Potter and Spider-Man. Just press ON and he becomes your very own wikipedia (or rather, Rikipedia).
After twelve years among the shelves at SEMM, Riccardo has carved out his own space, creating his own way of being at the counter, a blend of comedy and expertise. Modesty is one of my hallmarks... HIS!
His distinctive traits (of course, he isn't writing this profile! Living on oxygen and music since he was a teen, he has played and sung in the most diverse projects, in Italy and abroad, always returning in time to open the doors on Via Oberdan!
In short, get advice on what to listen to, what record to start with to get to know a band, even when you just don't know what you want, and you will be amazed, because most of the time he will suggest the records that he wanted to hear!
Imagine being a young man from Caltanissetta who decides to pursue his studies in another region, perhaps in Emilia Romagna.
Imagine having a great passion for the blues, African-American culture, literature and combining it all by writing record reviews. Then imagine becoming a customer of a record shop in Bologna, establishing a nice friendly relationship with the store assistant and the owners, familiarising yourself with the place and the customers.
And now, all of a sudden, you are on the other side of the counter, living the plot of 'High Fidelity'. This is the story of Carlo, or rather Prof. Carlo, since he has been behind the desk, esteemed and loved by his pupils.
By now his signature is constantly found on music websites and in magazines, and how could we not mention his two books: "Marvin Gaye: The Broken Dream" and "Blackness"?
His culture is second only to his love of food: he can smell a cake from 5 kilometres away, with the wind blowing in the right direction. Now it seems almost impossible to remember SEMM before Carlo arrived, as if he had always been one of us, perhaps even before he knew it himself.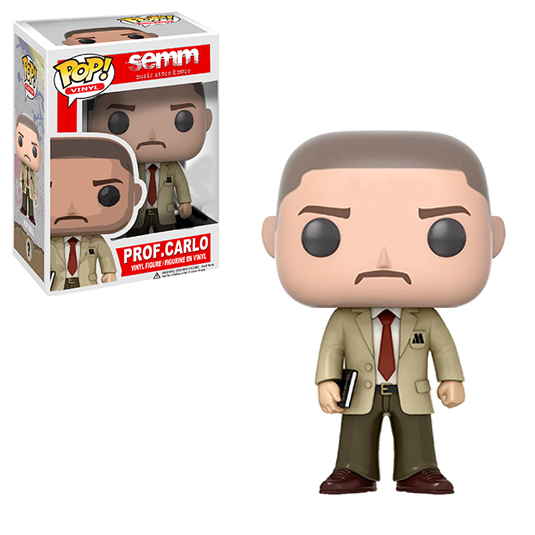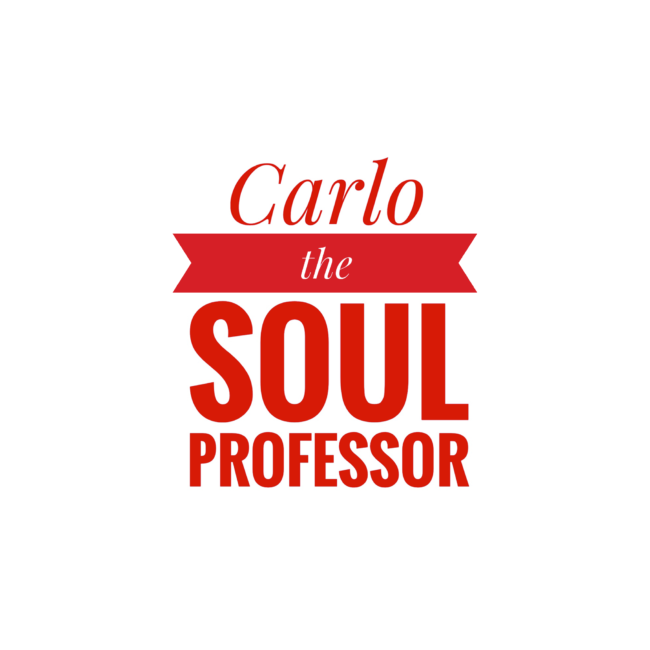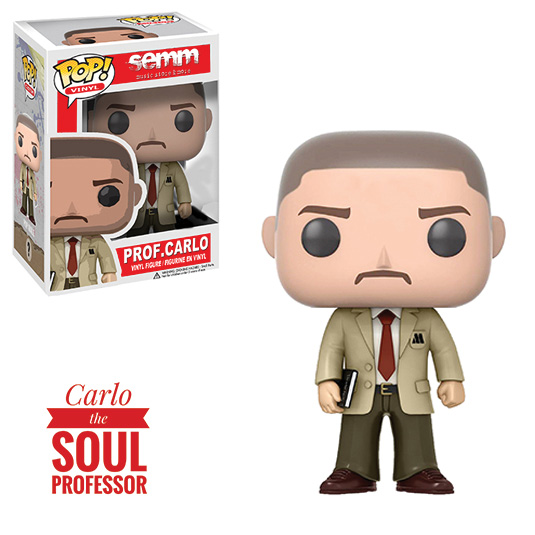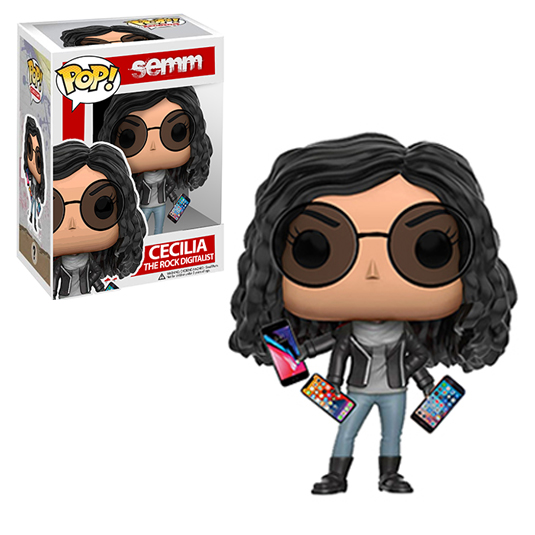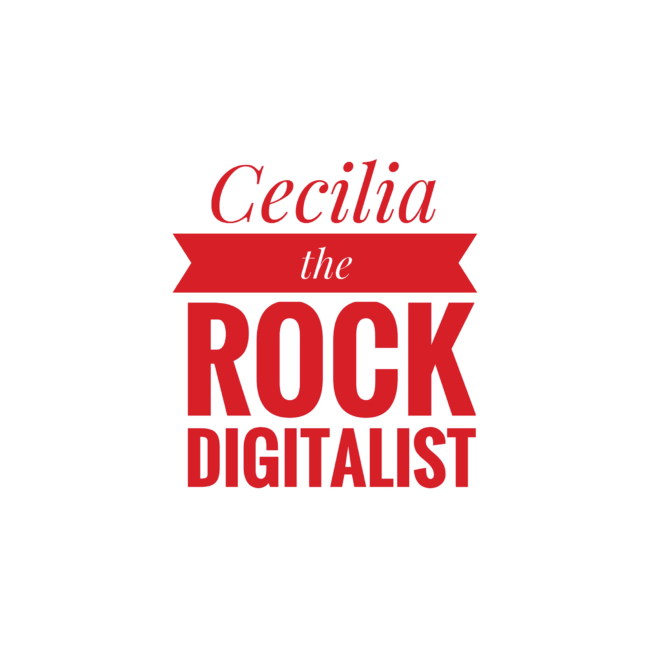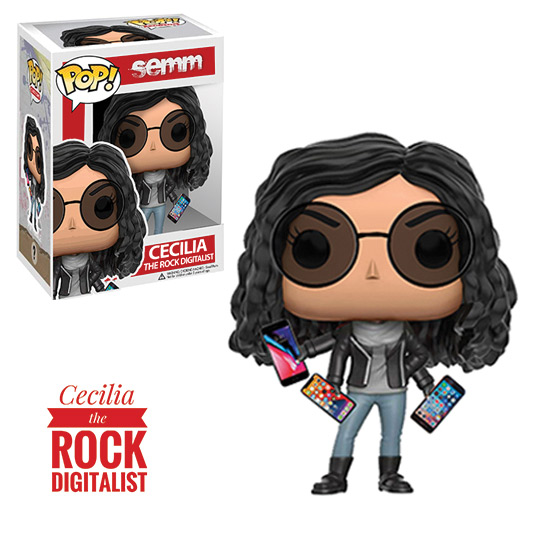 We can consider SEMM as an entity that changes, grows, evolves; a creature that expands in constant search of new lifeblood. And when this evolution takes us to new shores, new platforms, the need for new reference figures arises. Cecilia's arrival in the ranks of SEMM is the coincidence of landing in these new shores. Armed with every imaginable Batman logo accessory, not inconsiderable vocal power and a laptop, Cecilia is the one who inaugurated the digital staff! Working alongside her, or being her pupil in her role as Digital Coach, is an experience that can change you inside, partly because of the fear of her voice messages and partly because of her ability to bring out the best in her people.
Our very own Captain Marvel lives for music - anyone who has heard her sing knows that - and the opportunity to get her hands on SEMM's virtual structure has been a unique opportunity for all parties.
A riddle: how many words can Cecilia say in just fifteen seconds?
When, as in a dystopian future, machines take over mankind, we can consider ourselves safe at SEMM thanks to the latest addition to our digital staff: Efe!
There is no problem that a robot from our young Efe cannot solve, and if the robot in question does not yet exist, he will invent it. Shy and silent, he lets his programmer's keyboard do the talking, but if you know which keys to press, you will see him burst out laughing for a fraction of a second, then immediately return to seriousness and leave you wondering whether you really saw him smiling or not.
Having Efe on staff is like being in the presence of James Bond's Q: he will always be ready to provide you with new software, solutions, shortcuts, equations, gadgets and lethal accessories.
Our 'man behind the screen' has proven in just a few months that he can effortlessly support the entire IT counterpart of SEMM.
The next step? Trying to understand if we really exist or if we are a creation from Efe's software.