We are Very Musical Beings
Gianmarco and Monia, the two souls of Semm, believe that music is life and makes the world a better place.

Semm was born from the dream of its founders to create a paradise dedicated to music lovers, a place of in which to get together, with cultural value, somewhere welcoming and inclusive, heterogeneous, regardless of genre, age or musical taste.

A Music Concept Store for those who live music as a lifestyle!

We are Very Musical Beings and we want to infect you!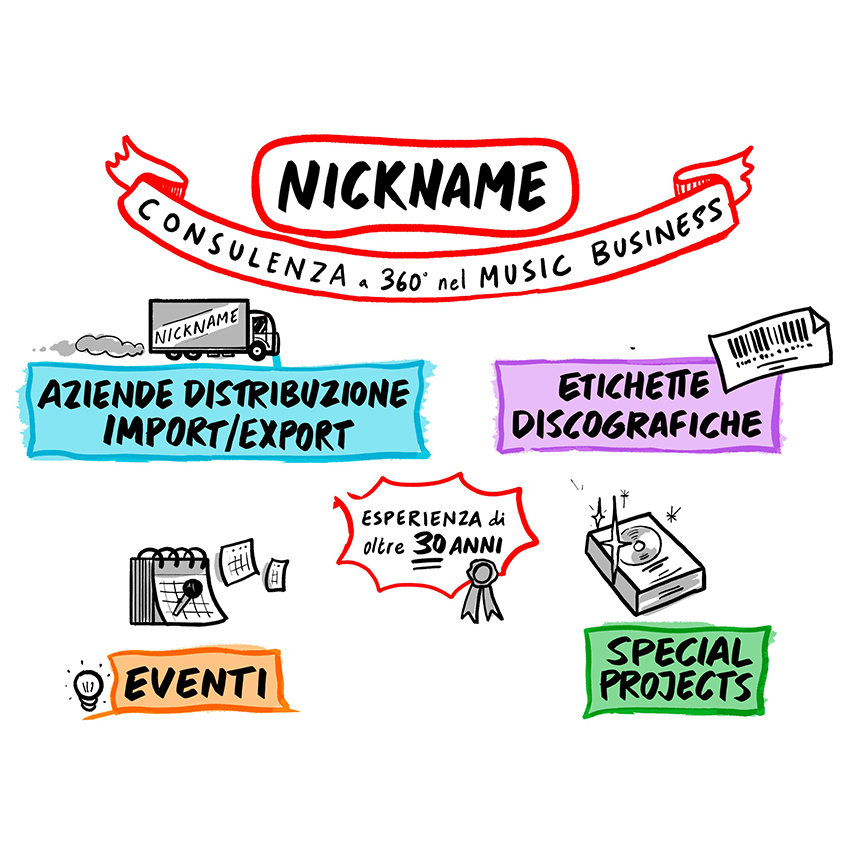 Nickname, a music business consultancy company, was founded in 2007 by Gianmarco Silvi and Monia Piazzi, who wanted to offer their more than 30 years of international experience in the world of import/export, discography, distribution, A&R, production, event organisation and special projects.
In 2009, they founded SEMM Music Store while carrying out consultancy activities for important companies in the sector in Italy and abroad.
SEMM was born and lives in the historical centre of the Creative City of Music according to UNESCO, Bologna.
Thanks to the vision of its founders, to the great experience and professionalism in the music business of Gianmarco, Monia and the rest of the team, SEMM crosses Italian borders:

today it is London, New York, Berlin, Paris...

An innovative, internationally oriented format with its own brand identity.
A unique and special place of reference for all music fans.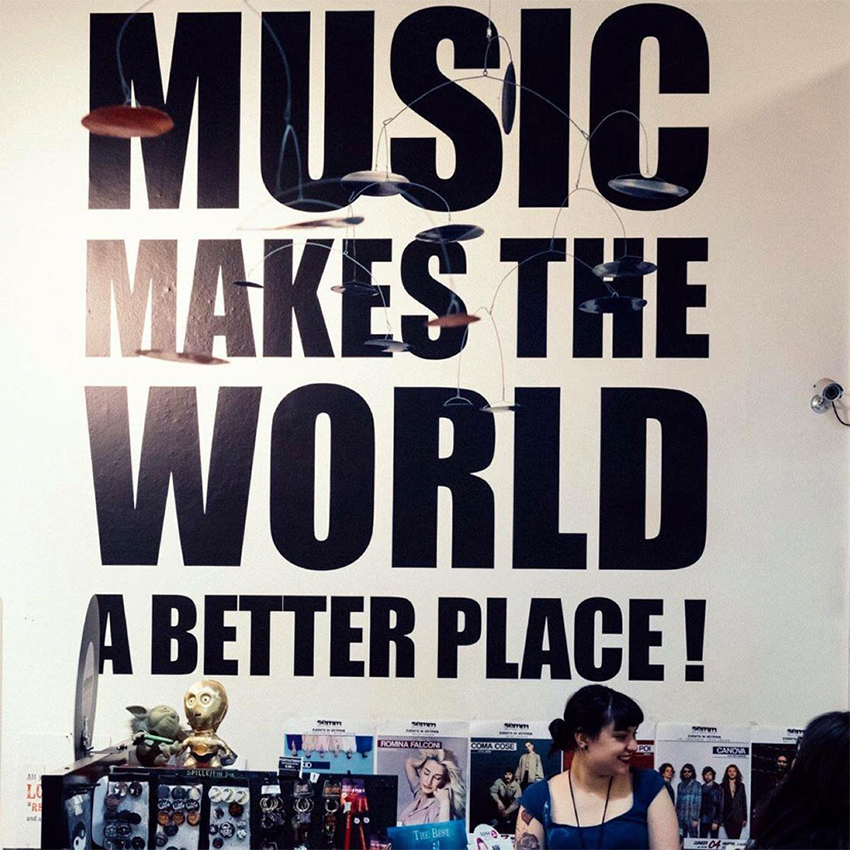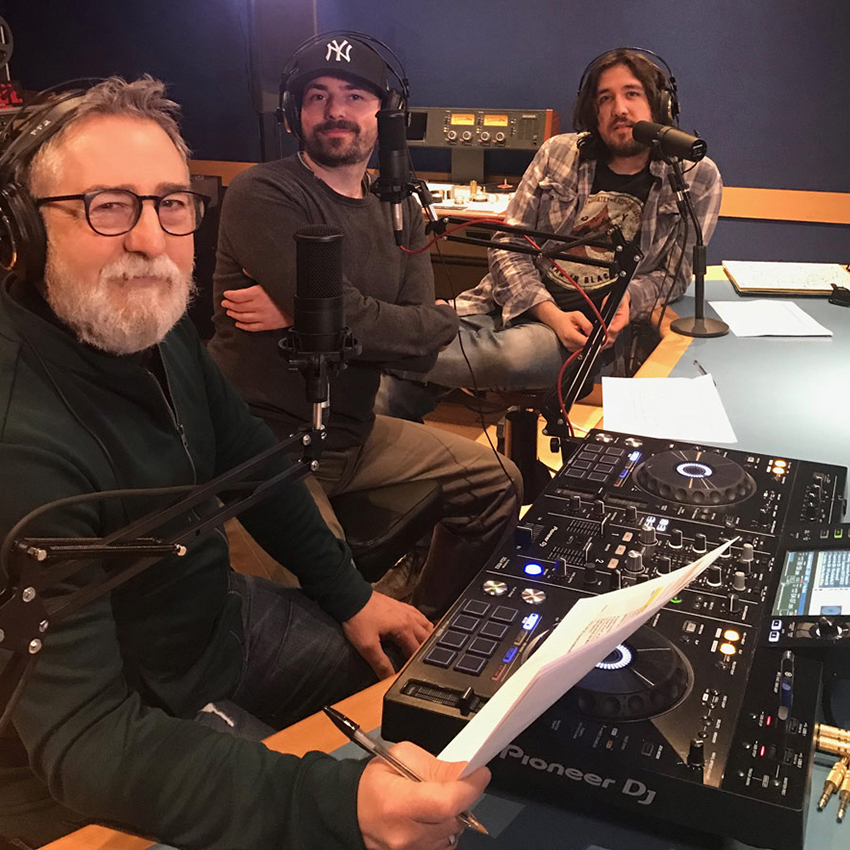 SEMM is expertise, it is professionalism, it is its team: a collective of value - including graphic designers, journalists and experts in the field of communication - which, thanks to commitment, passion, enthusiasm and great attention to the customer, is recognised as one of the most important independent shops in the city and in Italy, winning the esteem and affection over the years of artists who have been hosted for events, live shows and copy signings, and positive recognition from the press and TV with articles, interviews and photo shoots.
A unique concept store where music is the protagonist with an offer of thousands of titles in CD/vinyl format, the result of great musical culture, research and expertise. New prints and a careful selection of used vinyl from all over the world arrive every week, as well as turntables and audio speakers, from designer ones to hi-fi systems.
Semm is care and attention to the customer with a personal shopper service for those who wish to be guided in the discovery of new music genres or deepen their knowledge of their favourite artist. Semm is an ever-changing space, an eclectic place that has condensed Gianmarco and Monia's passion for research into clothing (official music merch for adults and children), books and lifestyle objects.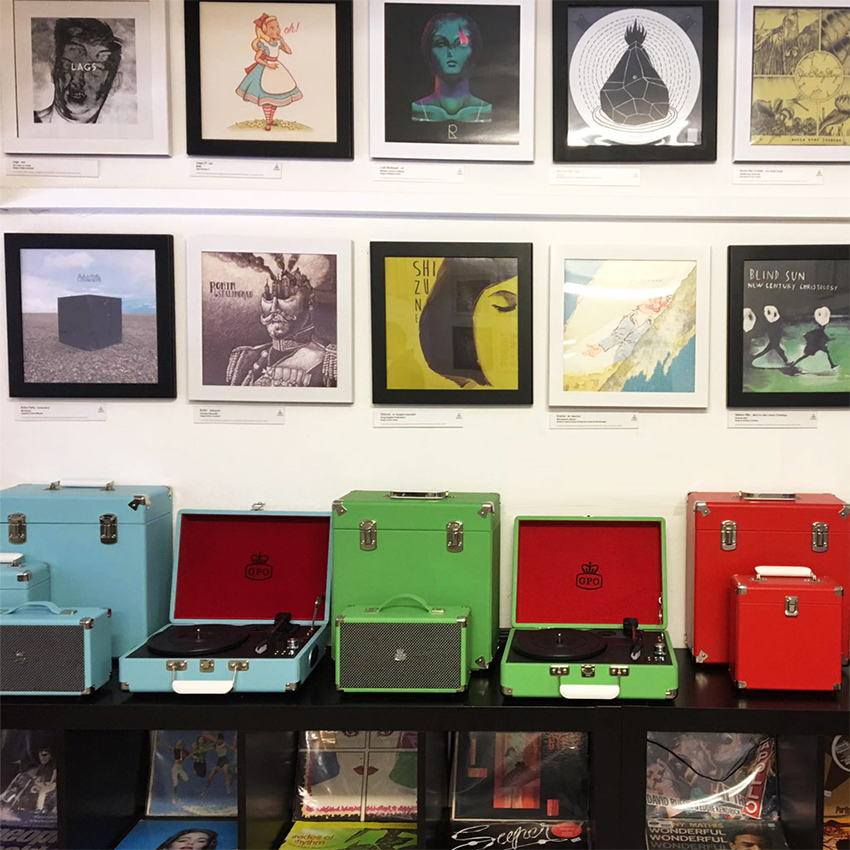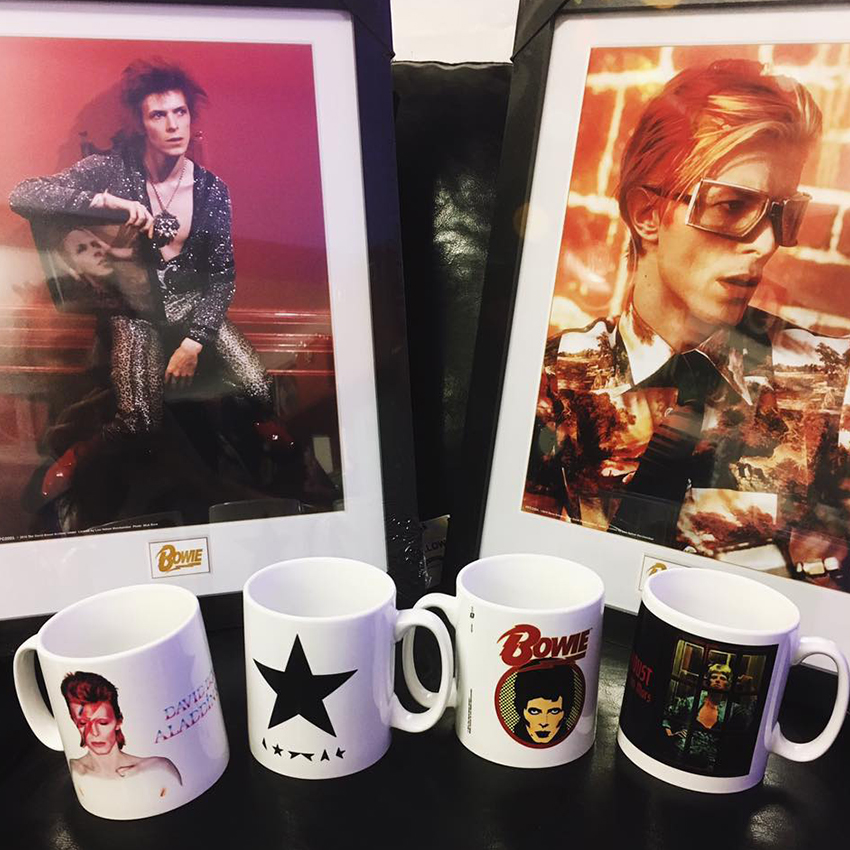 If music is an irrepressible passion, it can even influence your home decor choices, and at Semm you can always find the perfect gift. It is the place to shop for those who want to add a music-friendly touch to their homes, with accessories and furnishings: posters, vinyl frames, mugs, plates, kitchen utensils, neon furniture, carpets, right down to those little gadgets you didn't know about but suddenly can't do without. All linked always and only by one common thread: music.
SEMM is a place that offers visitors a unique experience, capable of transporting anyone who crosses its threshold into a creative universe, an oasis of tranquillity where you can lose yourself in slow shopping. SEMM is not only a popular store for music fans and collectors, it also becomes a location for fashion events, photo shoots and press conferences, television filming, films...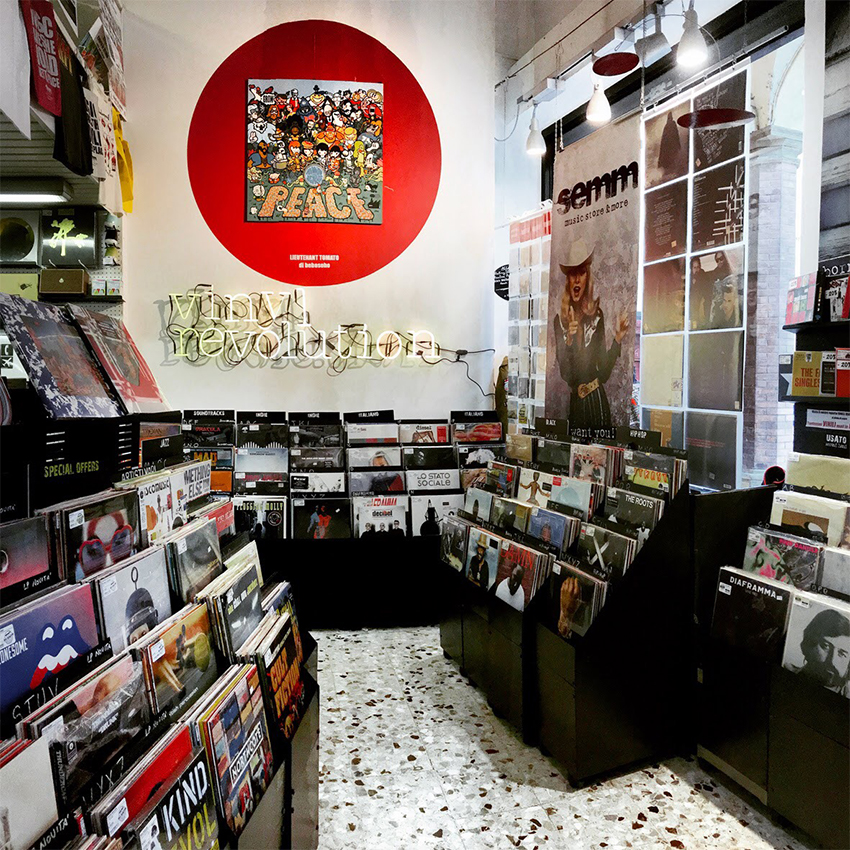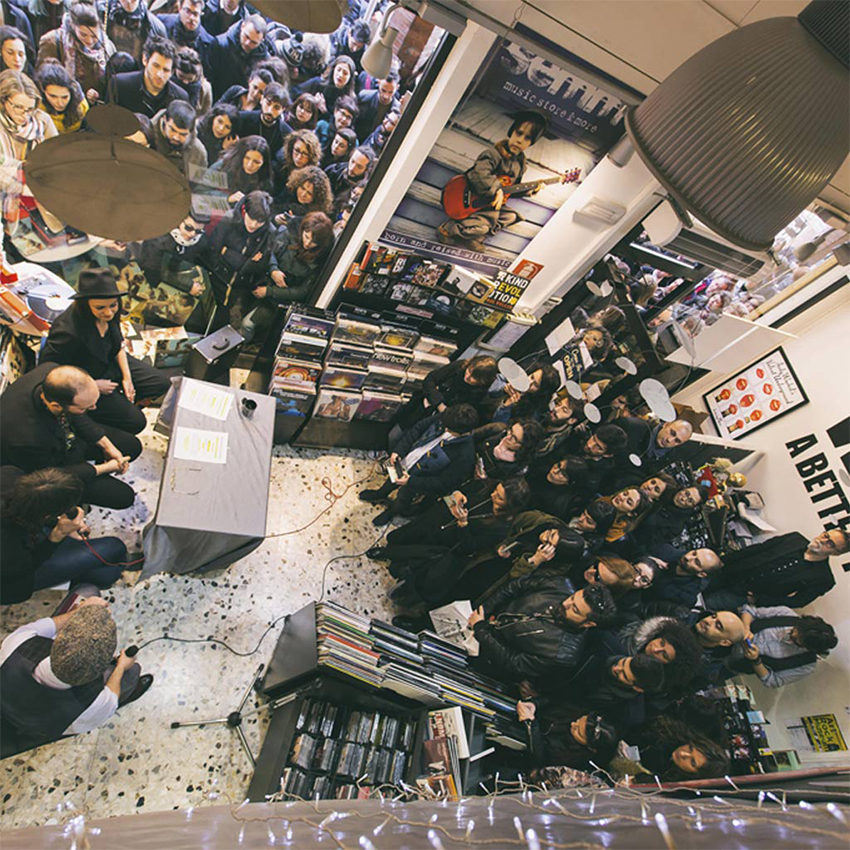 Semm is a multifaceted, cosy, creative and informal space in which to spend time together, between a live showcase and meeting artists who are presenting their discs to experience a group listening session in a world premiere, or get carried away by the music of the DJ sets in the showcase.
Today, SEMM is a brand established as a catalyst for collaborations with the many faces and realities of the music industry, a place where you can feel that music is life with every breath.