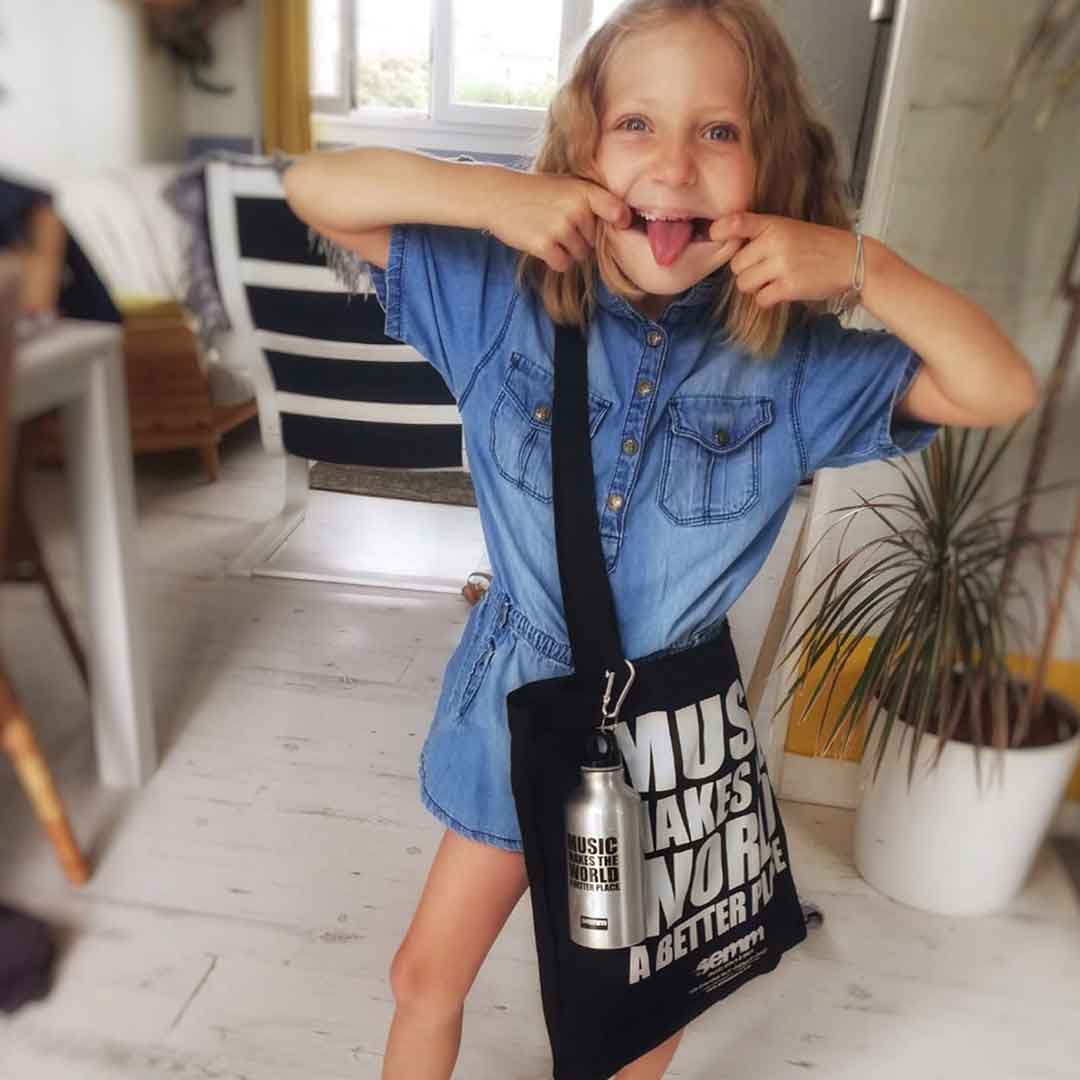 Da SEMM è di nuovo tempo di Record Store Day!
Attenzione, con questo articolo potreste vivere una forte esperienza di deja-vu.
Da SEMM è di nuovo tempo di Record Store Day!
L'elettricità scorre potente nelle fucine sotterranee di via Oberdan: centinaia e centinaia di titoli in edizione super limitata stanno arrivando, pronti per essere sfogliati, acquistati e portati a casa da voi!
SAVE THE DATE! Sabato 17.07.21
Se siete carichi come la nostra giovanissima testimonial e se anche voi siete fermamente convinti che come ogni giorno Music Makes The World a Better Place, sfogliate le liste delle uscite esclusive e correte da SEMM domani, sabato 17 luglio, per un bis del Record Store Day.
PS. Non dimenticate il kit di sopravvivenza per la giungla dei vinili: avete già la shopper e la borraccia con l'inconfondibile slogan di SEMM?
Le trovate entrambe in vendita da noi, per portarci sempre nei vostri viaggi e diventare ufficialmente "esseri molto musicali".
Ma soprattutto, con l'acquisto di almeno 50,00 € di titoli RSD, la shopper è in OMAGGIO!
———————————————————
•
Attenzione la tiratura delle uscite RSD è limitatissima!!
• Qui il link con tutti i titoli Record store Day:
•
L' assegnazione copie seguirà l'ordine cronologico di ricevimento mail!
•
ordina via mail semm@semmstore.com
•
Spediamo in tutta Italia/estero⠀⠀
•
Con #18app, 500 euro da spendere in musica (cd/vinili) da Semm!!