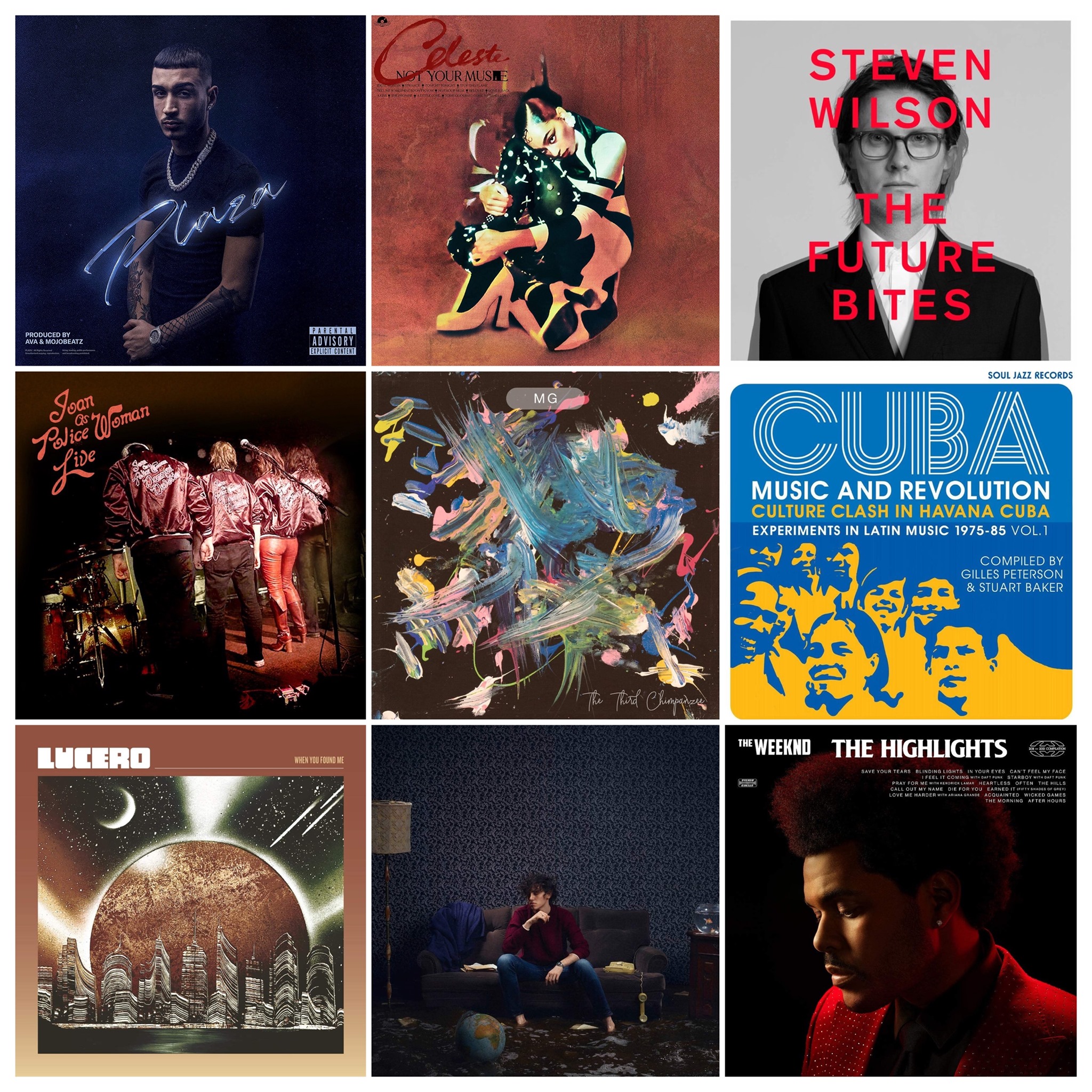 Semm Checklist – Nuove uscite
Le uscite delle ultime settimane da non perdere, selezionate dallo staff.
CAPOPLAZA "Plaza"
CELESTE "Not Your Muse"
STEVEN WILSON "The Future Bites"
JOAN AS POLICEWOMAN "Live"
MG (MARTIN GORE) "The Third Chimpanzee"
AA.VV. "Cuba. Music and Revolution: Culture Clash in Havana"
LUCERO "When You Found Me"
MICHELE BRAVI "La Geografia Del Buio"
THE WEEKND "The Highlights"
Con #18app, 500 euro da spendere in musica (cd/vinili) da Semm !!
⁣———————————————————⁣
NOVITA'
⁣⁣⁣
ORDINA ONLINE sul nostro sito
l⁣⁣⁣
– SPEDIAMO in tutta Italia /estero⁣⁣⁣⁣⁣⁣
– Per I tuoi acquisti in tranquillità senza attese hai l'accesso prioritario con il servizio di PICK UP: ⁣⁣⁣Ordina ON LINE o chiama il 051225425 ⁣⁣⁣e RITIRI in negozio I tuoi acquisti
⁣⁣⁣________________________________________⁣
– Ci trovi anche su Discogs