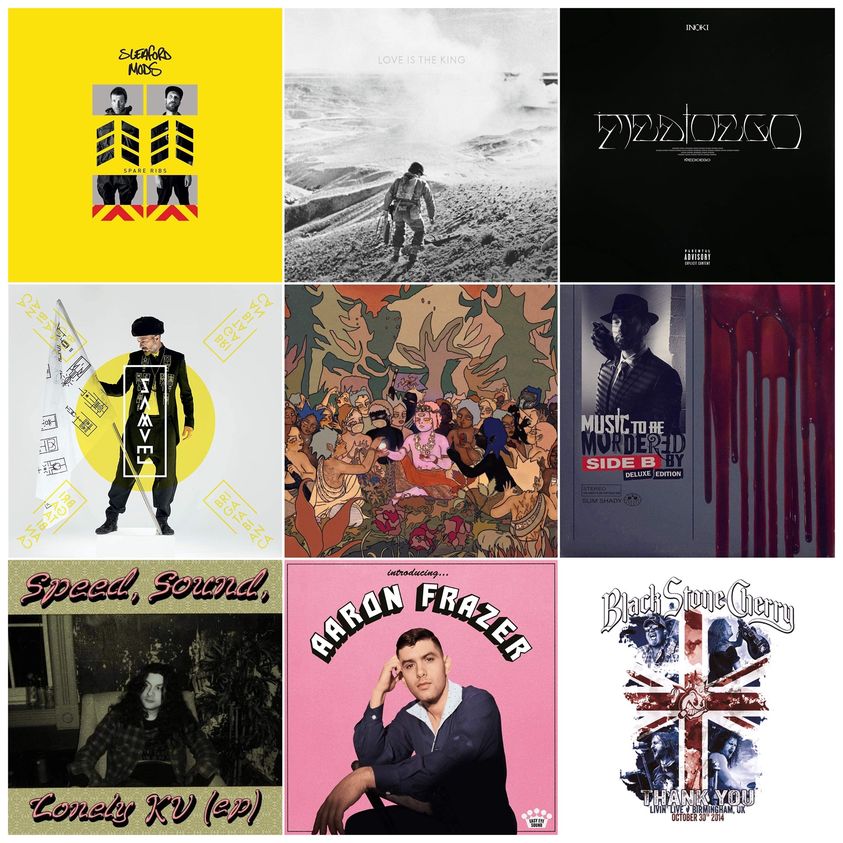 Semm Checklist – Nuove uscite
Le uscite delle ultime settimane da non perdere, selezionate dallo staff.
Sleaford Mods "Spare Ribs"
JEFF TWEEDY "Love Is The King"
Inoki Ness "Medioego"
SAMUEL "Brigatabianca"
BRING ME THE HORIZON "Post Human: Survival Horror"
Eminem "Music To Be Murdered By – Side B"
Kurt Vile "Speed Sound Lonely Kv"
Aaron Frazer "Introducing…"
Black Stone Cherry "Thank You-Livin' Live Birmingham"
Con #18app, 500 euro da spendere in musica (cd/vinili) da Semm !!
⁣———————————————————⁣
NOVITA'
⁣⁣
ORDINA ONLINE sul nostro sito
⁣⁣⁣⁣⁣⁣
– SPEDIAMO in tutta Italia /estero
⁣⁣⁣⁣⁣⁣
– Per I tuoi acquisti in tranquillità senza attese hai l'accesso prioritario con il servizio di PICK UP: ⁣⁣⁣Ordina ON LINE o chiama il 051225425 ⁣⁣⁣e RITIRI in negozio I tuoi acquisti⁣⁣⁣
________________________________________⁣⁣
– Ci trovi anche su Discogs ⁣