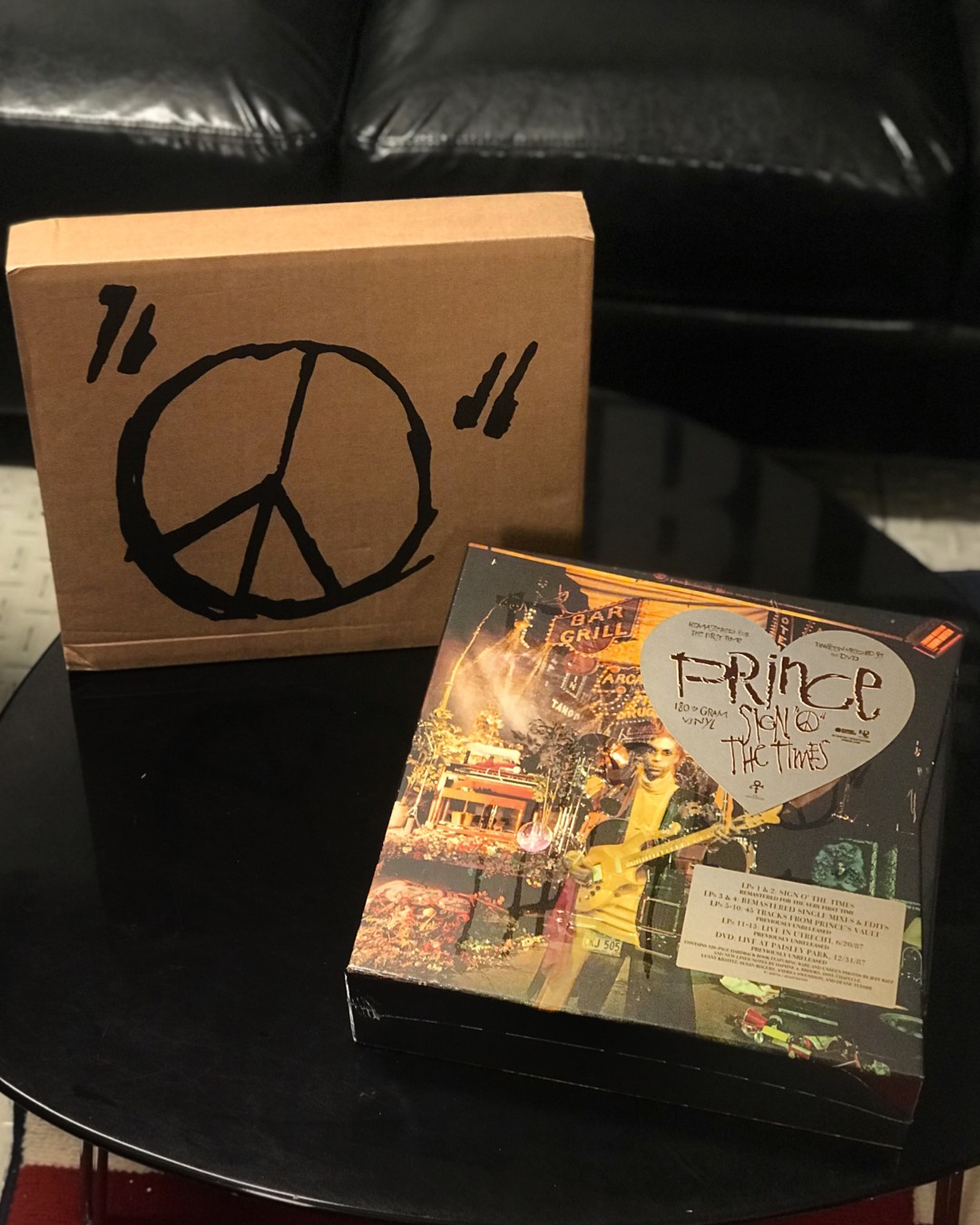 Prince "Sign O' The Times" – Special Edition
PRINCE "Sign O' The Times" Deluxe Edition
Per qualcuno #Prince è uno dei più grandi geni della storia della musica, senza distinzioni di anni e generi.
Che siate d'accordo o no, "Sign O' The Times" merita senza dubbio di apparire in ogni collezione che si rispetti, magari proprio con questi lussuosissimi box super deluxe in cd e vinile.
____________________________________________
Edizione 13 LP + DVD + Booklet
LP 1-2: Sign O' The Times album (2020 Remaster)
LP 3-4: 13 single mixes e edits, rimasterizzati
LP 5-10: 45 inediti dagli archivi di Prince
LP 11-13: 18 tracce live, compreso il concerto inedito di Utrecht del 1987
DVD: 23 brani, compreso un concerto inedito a Paisley Park del 31 dicembre 1987
Booklet 120 pag
____________________________________________
Edizione 8 CD + DVD + Booklet Include tutto il materiale audio e video presente nella versione in vinile+ Booklet 120 pag. (in dimensione ridotte) con la riproduzione di testi scritti a mano da Prince e foto iconiche scattate da Jeff Katz tra la metà degli anni '80 e i primi '90Disponibile anche in versione
2 CD
3 CD
4 LP
Con #18app, 500 euro da spendere in musica (cd/vinili) da Semm !!