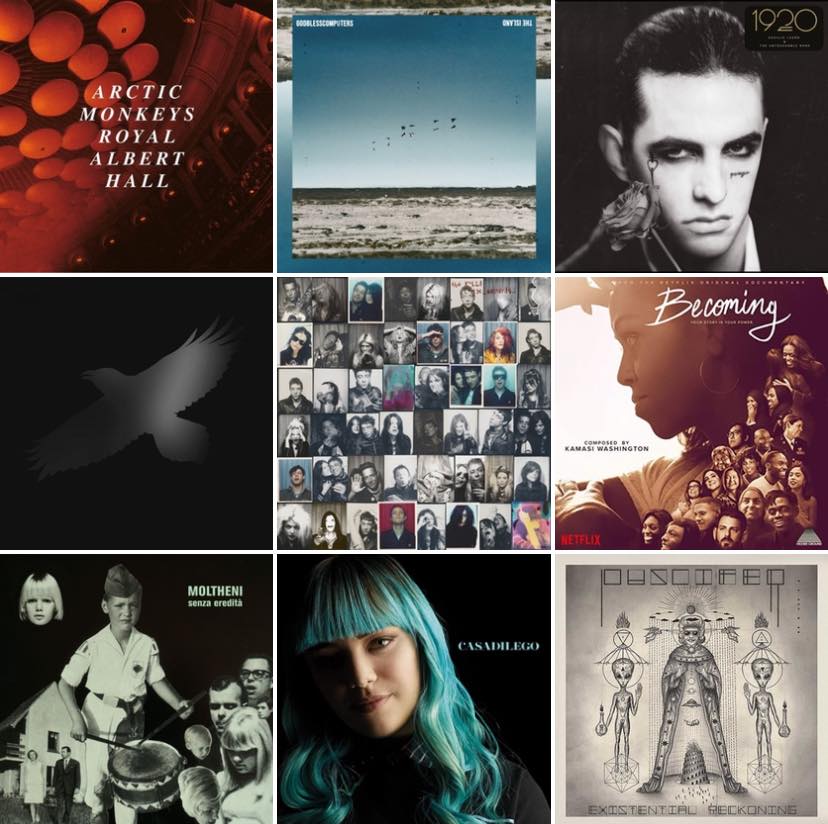 Semm Checklist – Nuove uscite
Le uscite delle ultime settimane da non perdere, selezionate dallo staff.
Arctic Monkeys "Live At The Royal Albert Hall"
Godblesscomputers "The Island"
Achille Lauro "1920 – Achille Lauro & The Untouchable Band"
Sigur Rós "Odin's Raven Magic"
The Kills "Little Bastards"
Kamasi Washington "Becoming"
Moltheni "Senza Eredità"
Casadilego "Casadilego"
Puscifer "Existential Reckoning"
Con #18app, 500 euro da spendere in musica (cd/vinili) da Semm !!
⁣———————————————————⁣
NOVITA'
⁣⁣
ORDINA ONLINE sul nostro sito
⁣⁣⁣⁣⁣⁣
– SPEDIAMO in tutta Italia /estero
⁣⁣⁣⁣⁣⁣
– Per I tuoi acquisti in tranquillità senza attese hai l'accesso prioritario con il servizio di PICK UP: ⁣⁣⁣Ordina ON LINE o chiama il 051225425 ⁣⁣⁣e RITIRI in negozio I tuoi acquisti⁣⁣⁣
________________________________________⁣⁣
– Ci trovi anche su Discogs