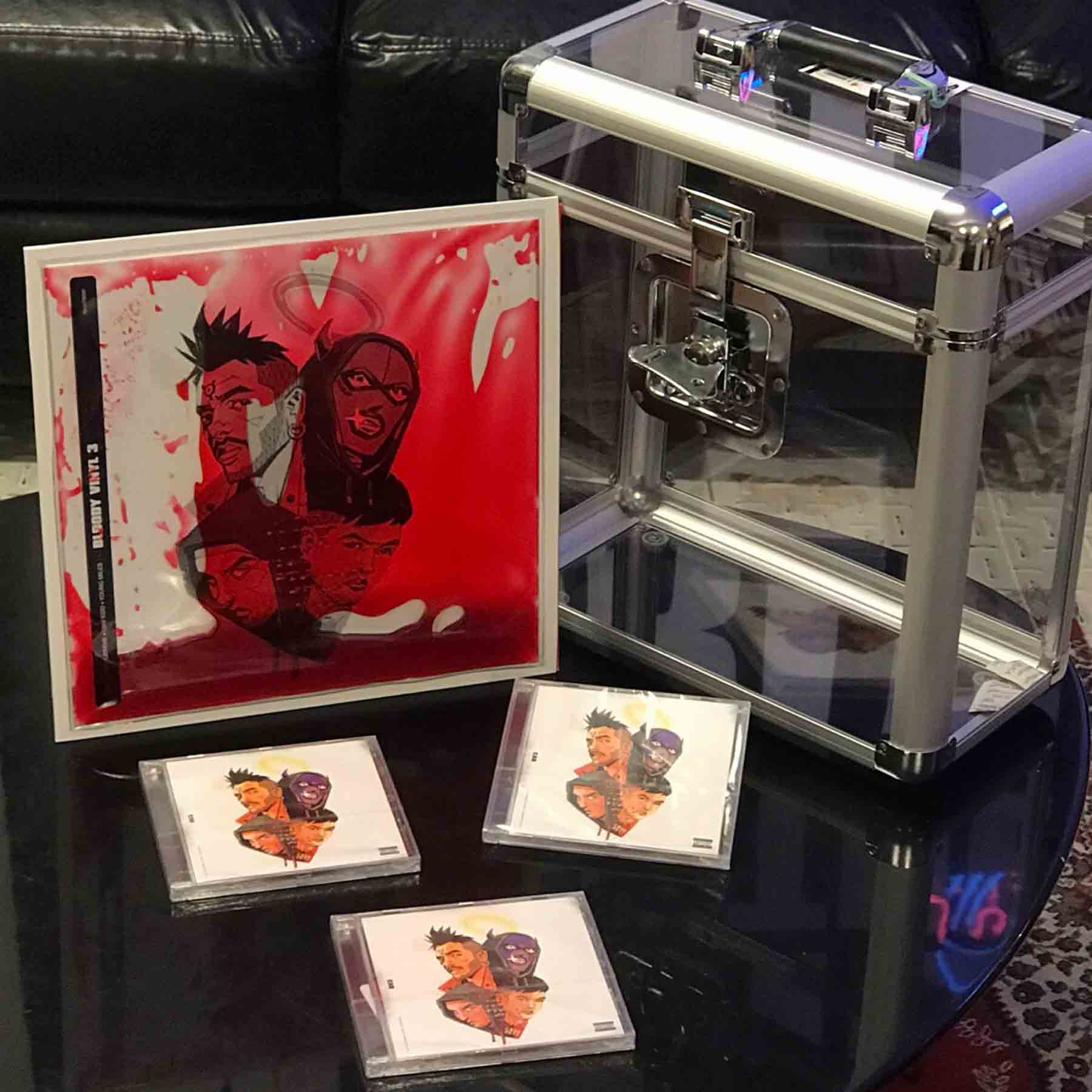 Semm PICS – BV3 "Bloody Vinyl"
Semm PICS – BV3 "Bloody Vinyl " CD/LP limited- vinile colorato
Il progetto Bloody Vinyl capitanato da Slait continua a dominare il rap italiano e conquista il Disco d'oro! Slait, Tha Supreme, Low Kidd e Young Miles sono i nomi dietro BV3, che ha esordito il 9 ottobre alla prima posizione di tutte le Classifiche Ufficiali Top Of The Music Fimi, conquistando la vetta delle chart e degli ascolti in digitale.
Con il terzo capitolo di una delle saghe musicali più amate di sempre la scaletta del disco ha riunito 25 artisti della scena urban italiana e internazionale, da Salmo a Gué Pequeno fino a Fabri Fibra e Coez, per un'impresa davvero unica.
Non perdere l'edizione deluxe in vinile colorato, ormai difficilissima da trovare e davvero molto… bloody!
Con #18app 500 euro da spendere in musica/libri da Semm!