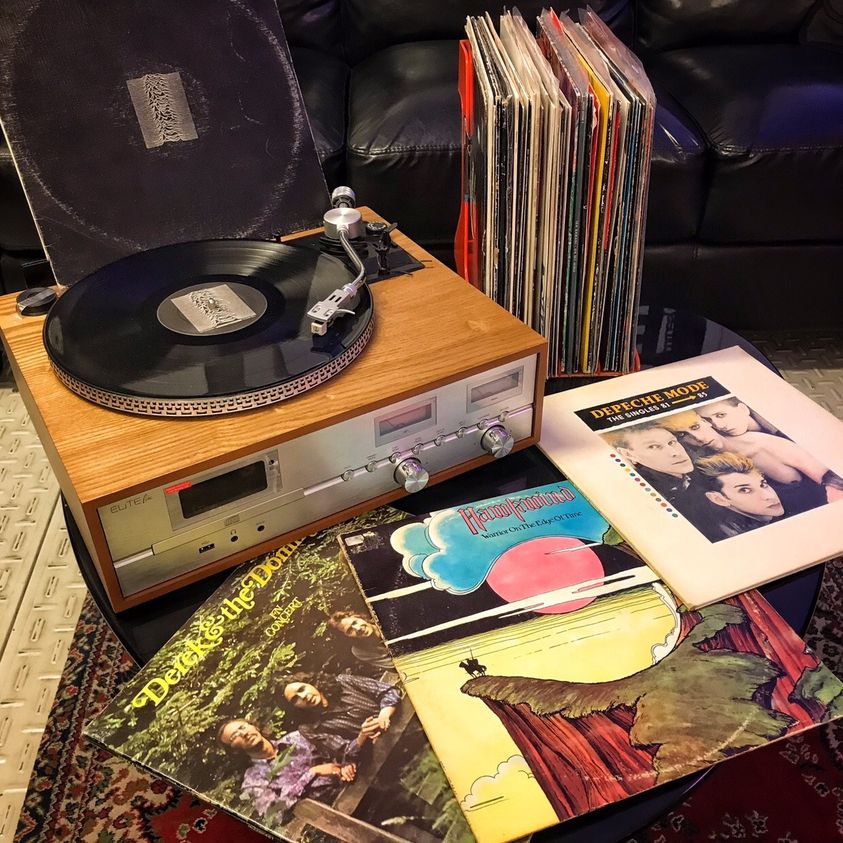 Semm Vinyl Second Hand
Nuovi arrivi!
Tutte le settimane nuovi arrivi di vinili usati, rari e da collezione!
Questa settimana appena arrivati:
HAWKWIND " Warrior On The Edge Of Time"
DEPECHE MODE "The Singles 81 → 85"
DERECK & THE DOMINOS "In Concert"
JOY DIVISION "Unkwnown Pleasure"e tantissimi altri…
Vieni a visitare il nostro reparto dedicato ai vinili usati: migliaia di titoli di qualsiasi genere e Special Offers a partire da 3,00 euro!!
Con #18app, 500 euro da spendere in musica (cd/vinili) da Semm !!*
Da Semm trovi anche una vasta selezione di giradischi adatti a qualsiasi esigenza
Foto: Giradischi Multifunzione finiture legno/metallo- lettore cd/radio/usb/giradischi 33-45 – 2 casse esterne
Vieni a visitare il nostro show-room oppure visita la nostra pagina per informazioni
http://www.semmstore.com/cat…/giradischi-audio/giradischi/
Novita ! Ci trovi anche su Discogs!
– Spediamo in tutta Italia /estero
– Oppure consulta le nostre liste di titoli disponibili sul nostro sito www.semmstore.com – ordina via mail o chiamaci al numero 051225425 e ritiri in negozio!