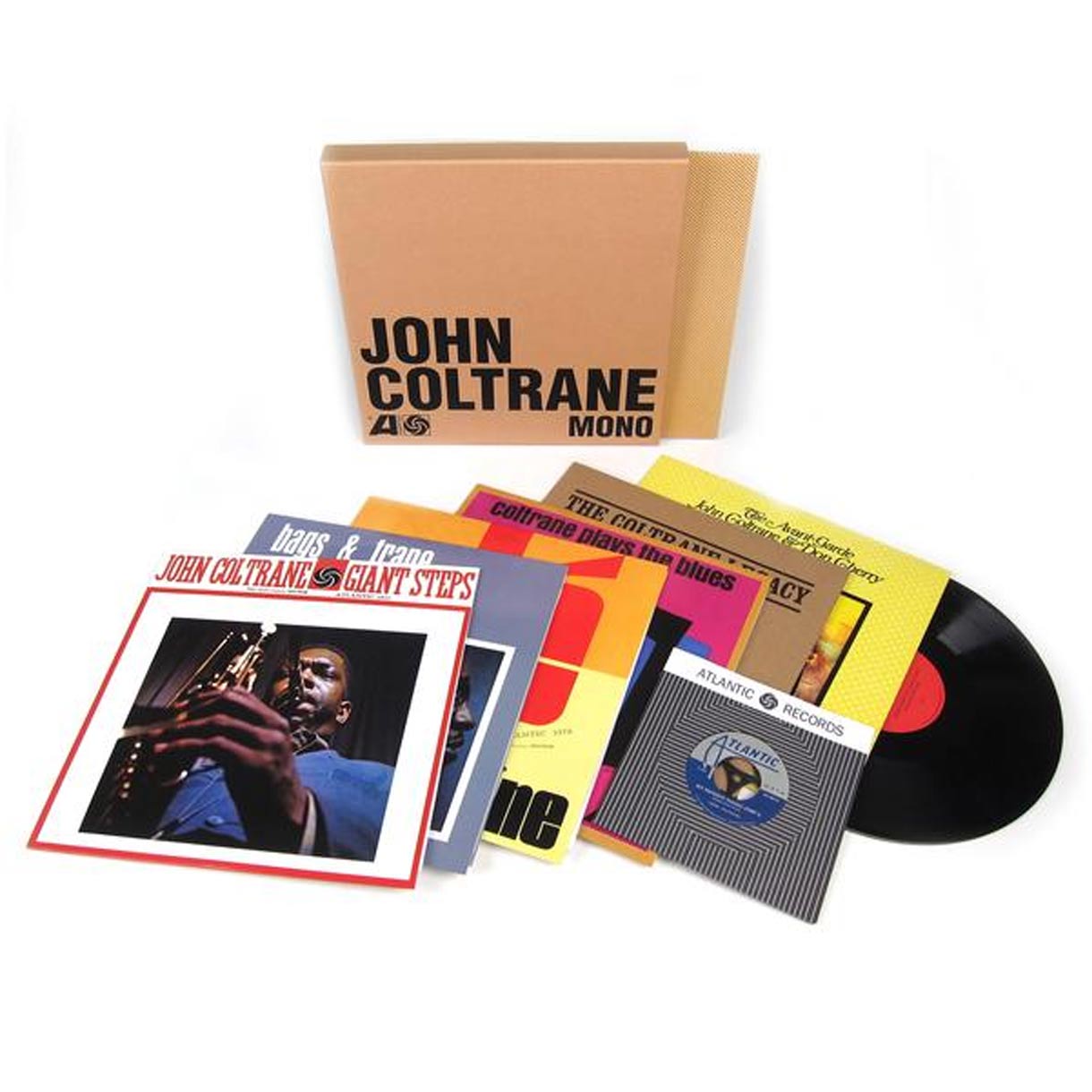 JOHN COLTRANE "artista / titolo x web " "The Atlantic Years In Mono"
SPECIAL Edition
Box Set 6 LP + un 45giri + booklet 32 pp.
Cinque album interamente rimasterizzati in mono:
– Giant Steps
– Bags & Trane (con Milt Jackson)
– Olé Coltrane
– Coltrane Plays The Blues
– The Avant Garde (con Don Cherry)
Nel box anche un vinile di rarità e outtakes e una replica del sette pollici, uscito nel 1961, con l'enorme successo "My Favorite Things Part I & II".
Il booklet colmo di note e foto d'epoca completano questo piccolo tesoro, disponibile anche nella versione da sei cd.